About This File
Hey, today I will introduce you GHBSYS Profilepicture Generator v2!
The Profilepicture Generator v2 is better, bigger and flexible!
There are many new functions in it, here the most important new functions:
- C&P Webpicture (Means: Copy in Firefox for example an URL of a Picture, PPG will notice that and will save + use this image)
- More Colors (Wow now you can use all colors! Thanks to the RGB Gradient function)
- More Example Pictures (Yes now you can choose between about 20 Example pictures, or use one of the Web or your Computer)
- More Overlays (Now you can choose between about 20 Overlays!)
- New Updater (The Updater will check automatic for Updates at the startup)
- Installer/Uninstaller (Easier to use PPG)
- New Brushes
- New Options
-
Infos:
I hope you will like this Application!
Updates will arrive shortly!
Screenshot: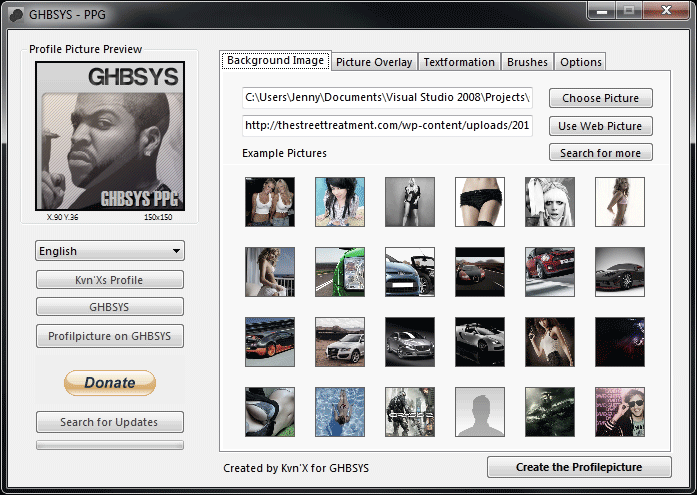 ---
What's New in Version
2.02
Released
Brushes
Program-Style Update
Options
Donate
Bugfixes